Four Things You Need to Know
When Securing Your Venue from Vehicle Threats
Let us help you rest easy
But don't take our word for it...
Want to know how to rest easy and feel confident that your fans are protected against vehicular attacks?
Security Assessments
Concentric Security knows every site and situation is different, there is no easy, one size fits all answer. Knowing your site is the most important point when securing your venue from vehicle threats. A strong perimeter security solution starts with assessments that include careful analysis of the site and surrounding areas.
Perimeter Security Solutions done-for-you
Assessment
Submittals
Material Procurement
Installation
Verification Testing
Training
Warranty & Service
Construction
Technology Selection
Civil Review
Existing Infrastructure
Underground Encumbrances
Drainage
Layout Design
Engineering
Site Characteristics
Vulnerability Assessment
Vector Analysis
Blast Analysis
Threat Verification
Stakeholder Input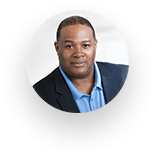 Understand that while every venue has specific and unique security needs, these four foundational elements never change. Define and understand these and you will put together a solid security plan.